Facials & Packages
We carry only the best skin care line!

Facials: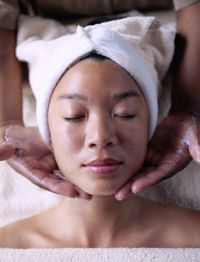 Through a thorough consultation and skin analysis, your skin care therapist will pinpoint exactly what your skin needs. Based on your consultation, your therapist will customize your treatment with the following:
Double cleansing
Professional Skin Analysis
Professional Exfoliation
Manual Extractions (when needed)
Specialized Masage
Treatment Masque
Hand & Arm Massage
European Facial Treatment: 60 min./ $70.00
Specialty Add-ons:
Aromatherapy Massage: $10.
Chinese Acupressure (a must): $15.
Age Smart Facial: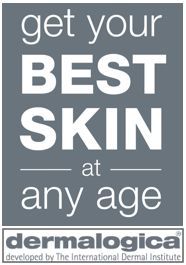 Help fight the signs of aging with this deliciously rich facial. Vitamins and minerals help keep the skin firmer, smoother and healthier. A multivitamin exfoliation, followed by an energizing massage and a 4-layer masque will leave your skin absolutely radiant. 75 min./ $80.
Bio Active Peel:
(Consultation required prior to peel)
A low grade chemical peel designed to:
Aid with skin roughness
Reduce the signs of photodamage, fine lines and wrinkles
Minimize acne breakouts and skin congestion
Reduce some forms of hyperpigmentation.
Performed in either single sessions as maintenance or you can purchase 1 package which consists of a series of 3 treatments.
50 minute single session / $125.00
1 Package (Series of 3 treatments) / $300.00
Add-on Decollete / $25.00
_________________________________________________________________________
_________________________________________________________________________
Daily Packages:
"A Day Away":
Give yourself a "time out", that's right a "time out" to enjoy a little quiet time to rejuvenate your soul. Enjoy our Classic Green Tea spa foot treatment, a 60 minute Swedish Massage, and a Europen Facial. 3 hrs. / $180.
"Live for the Day":
Our new Scentsationally Fruity scrub with a European rose clay mud body treatment, 1 hour Swedish massage, European facial, and a Classic Green Tea spa foot treatment. From head to toe you will feel rejuvenated and refreshed ready to face the day. Light Lunch Included. 5hr. / $320.
A quiet space for your mind, body and spirit to just breath!

*Service prices may change at any time and without notice*