Facials & Packages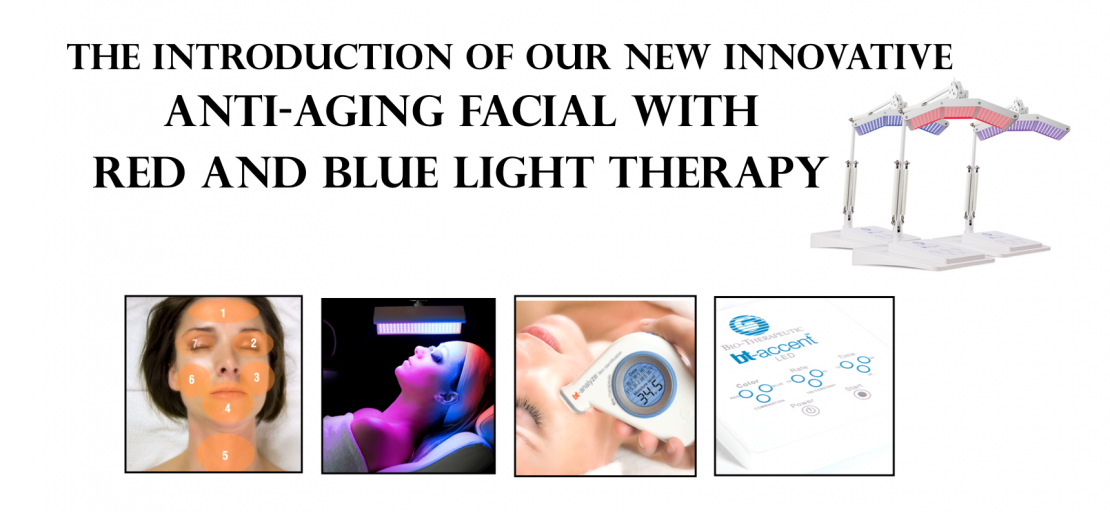 Facials:
Through a thorough consultation and skin analysis, your skin care therapist will pinpoint exactly what your skin needs. Based on your consultation, your therapist will customize your treatment with the following:
Double cleansing
Professional Skin Analysis
Professional Exfoliation
Manual Extractions (when needed)
Specialized Masage
Treatment Masque
Hand & Arm Massage
Specialty Add-ons:
Aromatherapy Massage: $10.
Chinese Acupressure (a must): $15.
European Facial Treatment: 60 min./$75.
Say goodbye to outdated cookie-cutter treatments! Dermalogica's skin treatment is designed and customized throughout to meet your exact skin's needs based upon your personal face mapping® skin analysis. Delivering visible results through dermalogica's professional strength formula's, exclusive techniques and advanced technology, we guarantee you have never experienced a more thorough or expertly given skin treatment than this! From double cleansing, tailored exfoliation, painless extractions (as needed), deeply calming pressure point massage to masque and protection, this treatment takes your skin to its optimal best.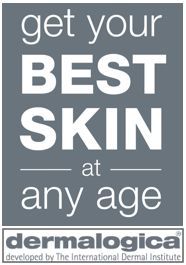 Age Smart Vitamin Facial: 75 min./ $85.
Help fight the signs of aging with this deliciously rich facial. Vitamins and minerals help keep the skin firmer, smoother and healthier. A multivitamin exfoliation, followed by an energizing massage and a 4-layer masque will leave your skin absolutely radiant.
Ion-

Active Facial

: 60 min./$80.
Our European facial preformed with supercharged ingredients to specifically address skin care concerns such as, dehydration, fine line wrinkling, acne and hyper-pigmentation. Combined with thermally active masques for beautiful healthy looking skin.
Ion-

Active Facial w/ Technology

: 60 min./$95.
This action-packed, bio+charged treatment combines thermal activity and the latest treatment-room technology to optimize product penetration for rapid skin health results. Your skin will look and feel dramatically-improved, with reduced signs of skin aging, uneven skin tone, acne or dehydration. Each facial will incorporate the latest in technology and product innovation.
Bio ActiveTM Peel: 55min./$100.
A high-intensity, professional chemical peel designed to dramatically resurface the skin with minimal recovery time. Our unique, multi-phase approach works with the skin's biology to safely slough away dull epidermal layers and accelerate cell renewal without inflammation and prolonged downtime typically associated with chemical peels. Your Dermalogica skin therapist can help design a series of treatments to address your specific needs, whether you're looking to address photoaging, fine lines and wrinkles, uneven skin tone or acne breakouts. ADD LED RED LIGHT THERAPY TO YOUR NEXT PEEL: Additional: $20.00
Targeted Acne Treatment: 40 min./$60.
Designed to specifically to target acne with a double cleanse, exfoliation and either High frequency electric modality or Blue LED Light Therapy to help with inflammation and breakouts.
We carry only the best skin care line!

Our skin care promise to you...
Our skin is the first line of defense against daily environmental stresses. The more effectively
we care for it, the healthier it will be well into our adult years, with health and aging prevention at the top of that list. Here at Utopia, we strive to care for our client's skin care needs and concerns to the best of our ability with the most effective and innovative treatments. Whether your struggle has been with acne, hormone imbalances and hyper pigmentation, photoaging, fine line wrinkling, environmental stress, or just plain old skin maintenance, there is a treatment protocol for you.
Everyone wants to maintain a healthy youthful appearance, we can help.
_________________________________________________________________________
_________________________________________________________________________
Individual, Couples, and Full Day Packages:
Individual Package:
"Senses Massage": The restorative properties of essential oils help relax and heal your mind and body. Added to massage the benefits can aid in the reduction of muscle soreness, stiffness, stress and hypertension, just to name a few. In addition to a 1hour Relaxational Massage this treatment includes a little extra time to focus on your feet with the reflexology add on treatment. 90min. / $105.
"Rock the Senses": This thermally charged package delivers total warmth and relaxation from head to toe. A 1hr Swedish Massage is performed with warm basalt stones that hold in heat to sooth tired achy muscles. Followed by our Utopia Spa Foot Treatment. This package promises to warm your bones and sooth your achy feet. 1hr. 55min / $150.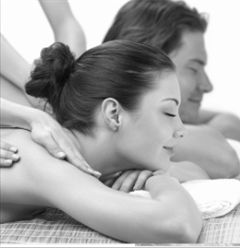 Couples Packages :
"Senses Massage for Two": Take time to reconnect! Bring your loved one or a friend to enjoy everything the Senses Massage package has to offer with the Reflexology add on session for two people in the same room. 90min. / $215.
"Escape for Two": Performed in the same room, two people can partake in a European facial and a Relaxing Swedish massage at the same time. Whether you are enjoying time with your best friend or reconnecting with your partner, this is a fun way to spend and afternoon. 120min. / $280. (NOTE: Due to the use of multiple therapists, your appointment may need to be booked 2-6 weeks in advance based on availability.)
Full Day Package :
"Utopia's Signature Spa Day Package": Enjoy a Salt Scrub with a Rose Clay Body Wrap, 1 hour Swedish Massage, European Facial, and our Classic Utopia Spa Foot Treatment. Customized to each individual person, this package delivers a day away from the stresses of everyday life. Come, leave your troubles at the door and enjoy a little peace and quiet. A light lunch is included. 5hr./$340. (NOTE: Due to the use of multiple therapists/rooms, your appointment may need to be booked 2-6 weeks in advance based on availability of both)
A quiet space for your mind, body and spirit to just breath!

*Service prices may change at any time and without notice*
*Limited Online Booking Services due to Schedules, Multiple services and Packages*